The Litang horse racing festival brings together people of different ages to show their talents. They show the ability to train and train horses. They participate in the game, from speed racing to the acrobatics.
The Kham ethnic group is a sub-group of the Tibetans living near the Sichuan and Tibetan borders. Mainly nomadic people. They live in high mountains over 3,000m. Surrounded by vast green fields full of grass.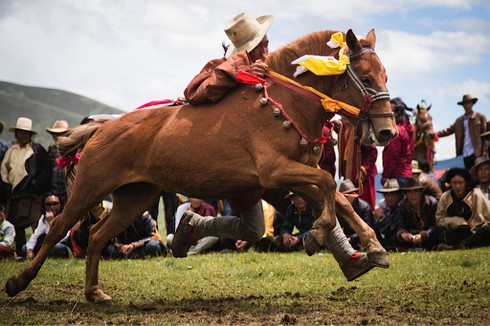 Despite the continuous drizzle weather, when the sun rises, the humid atmosphere is immediately destroyed and replaced by a hot sun to the skin.
Summer came, the weather began to get better, local monasteries organized horse races and traditional Tibetan music concerts. Here, monks play an important role in organizing the Tibetan play. At the horse race, they are also arranged to sit in the most honorable position.
In a few days the festival took place, it attracted the attention of villagers and nomadic people from all over to attend. Most participants will set up temporary tents around the venue.
At the same time, they also opened small department stores. They exchanged items like esoteric medicine, jewelry, regional specialties. In between breaks or special shows, they ate, danced. They participate in the game, from speed racing to acrobatic performances with horses, horseback riding skills and archery.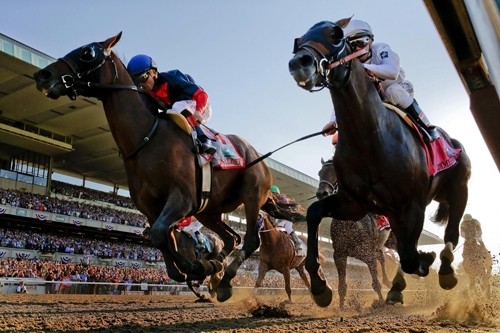 The prize received is sometimes cash, sometimes a new horse. But for the most part, showing off their talents to women has been the greatest reward for these nomadic men.
The Tibetan horse is a horse breed originating in the Tibetan region of China. They are raised in highland conditions, cold and rugged. Although they come from Mongolian herds, they are still considered to be indigenous to Tibet. They are primitive colored horses. Tibetan white horse is a variation of Tibetan horse with white fur.